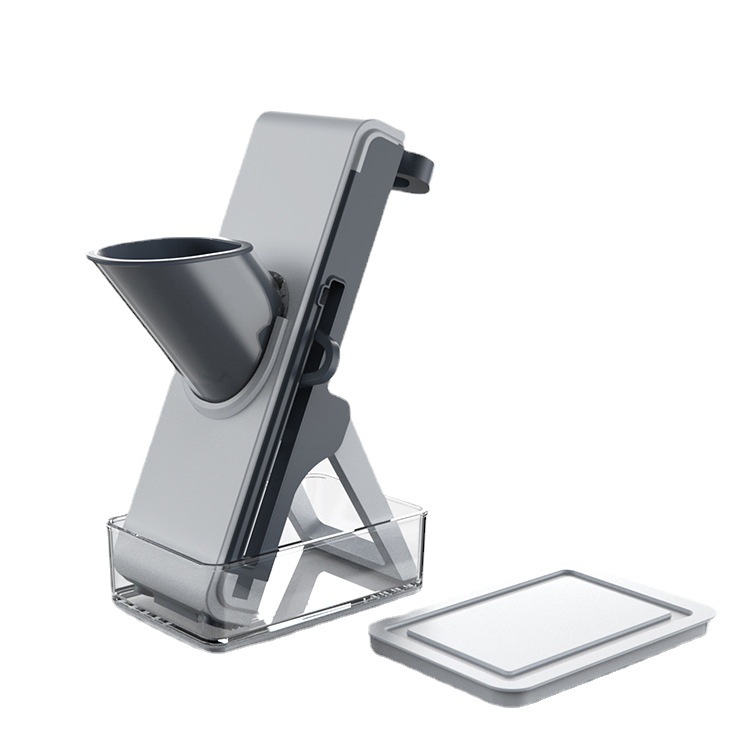 Description
Safe Mandoline Slicer Kitchen Vegetable Chopper Potato Onion grater Container with Adjustable Thickness
【Safety】: This Mandoline slicer can prevent your hands from touching the blades and avoid the risk of injury. In the process of completing the slicing and cutting work, the Mandoline slicer will bring you enough sense of security.
【Multi-function】: This vegetable chopper set contains 3 blades, which can easily complete 2 mm or 4 mm thick slicing work, and can easily complete 3.5 mm or 7 mm julienne work. Suitable for slicing and shredding most vegetables, fruits and cold meats.
【Easy to use】: Compared with other slicers, you don't need to spend a lot of time to adjust the device, you only need to easily replace the blade. It only takes 2-3 seconds to complete the switching work easily.
【Humanized design】: This veggie chopper adopts a push-pull design based on the theory of human mechanics, allowing you to use it more labor-saving and more efficient. The bottom of the food container adopts a non-slip design to ensure that the slices are not easy to slide during use.
【Choice as gift】: This Mandoline slicer can improve the efficiency of preparing dishes and is a good choice for making pizza, fruit salad, and cooking. She can be given to family as Christmas gifts, New Year gifts, Mother's Day, Thanksgiving Day,etc.